Department of Fine Arts

Shakir Ali Award

Shakir Ali Award for the student with an aggregate of highest marks over four years in the department of Fine Arts.

Colin David Award

Colin David Award for the student, who has attained highest grades in the Drawing Course, by calculating his/her grades in the subject for the 3rd, 4th, 5th, 6th and 7th semester.

Haji Sharif Prize

Haji Sharif Prize for the student who excel in Miniature Painting with highest aggregate during their studies in the College.

Zahoor-ul-Akhlaq Award

Zahoor-ul-Akhlaq award for the student, who has attained highest grades in Painting Major Course, by calculating his/her grades in the subject for the 5th, 6th and 7th semesters.

Shahid Sajjad Award

Shahid Sajjad Award for the student, who has attained highest grades in Sculpture Major Course, by calculating his/her grades in the subject for the 5th, 6th and 7th semesters.

Colin David Gold Medal

Colin David Gold Medal to be awarded to the top graduating student in Painting, Department of Fine Arts.



Department of Design

Chughtai Award

Chughtai Award for the student who excel in the Design Department with highest aggregate during their studies at the College

Mark Ritter Sponenberg Award

Mark Ritter Sponenberg Award for NCA alumnus or faculty member for exceptional contribution to the society though his/her art work.



Department of Architecture

Bhai Ram Singh Award

Bhai Ram Singh Award for the student with highest aggregate over five years in the Department of Architecture.

Nayyar Ali Dada Award

Nayyar Ali Dada Award for the student of Architecture who has demonstrated excellence in Architecture Design Studio and has achieved the highest aggregate during 4 years studio assignments.



Department of Film & TV

Noor Jahan Award

Noor Jahan Award for the student obtaining the highest aggregate marks during the four year of study in the Department of Film and Television



Department of Musicology

Roshan Ara Bagum Award

Roshan Ara Award for the student for his/her contribution in music practice

Khawaja KhursheedAnwar Award

Khawaja Khursheed Anwar Award for the student with outstanding theoretical work in musicology



Department of Cultural Studies

Iqbal Hassan Award

Iqbal Hassan award for the studentattaining highest marks throughouthis/her four year course work.

Asma Jahangir Award

Asama Jahangir Award for the student with the most scholarly/valuable dissertation in Bachelor of Cultural Studies in the realm of socio-political and cultural practices of contemporary Pakistan.



For All Undergraduate Programmes

Kipling Award

Kipling Award for the student with the highest academic record achieved with not less than 80% marks in the final aggregate.

M. Ajmal Kardar Gold Medal

Muhammad Ajmal Kardar Gold Medal for the final year student with an aggregate of highest cumulative marks amongst all departments.

Sir Percy Brown Prize

Sir Percy Brown Prize for the student with highest aggregate in Art History during the course of their studies at the College.

Principal's Honour List

Principal's Honour List for the student who have stood first in the class



Masters in Visual Art

Lala Rukh Award

Lala Rukh Award for the student, who has attained highest grades in Studio Courses during the two years of graduate programme in Visual Art.



Masters in Interior Design

Javed Najam Award

Javed Najam Award for the student of Master of Interior Design for extra ordinary creativity and originality in the thesis project.



MPhil in Cultural Studies

Eqbal Ahmed Award

Eqbal Ahmed Award for the student with an outstanding dissertation (in the MPhil Programme of the Department of Cultural Studies)



For All Graduate Programmes

Abdul Rashid Kardar Gold Medal

Abdul Rashid Kardar Gold Medal for highest aggregate marks achieved at the graduate level



For NCA Alumnus or Faculty

Mark Ritter Sponenberg Award

Mark Ritter Sponenberg Award is awarded to alumnus or faculty member for exceptional contribution to the society though his/her art work


SCHOLARSHIPS
Scholarships & Financial Aid

A limited number of scholarships from government funds and private donations are available through the College, both on need-based as well as on merit.

Scholarship Fund

A Scholarship Fund based on private sector donations for need-cum-merit assistance is to be administered by the Heads of Departments Committee.

Govt. Merit Award

Government Merit Awards are granted in accordance with the result of the 2nd, 4th and 6th semester. The available grant is distributed among high achievers.

Govt. Scholarships

National Endowment Scholarship for Talented Students (NEST) is offered to a Pakistani National, enrolled in any Undergraduate Program (4 Years or 5 Years). The eligibility of a candidate is linked to neediness of the candidate as determined by the financial background of his/her family.

PEEF Scholarship

Punjab Education Endowment Fund (PEEF) has declared NCA as a Center of Excellence and approved Scholarships for Punjab domiciled most deserving enrolled students with a declared monthly income of parents/guardian is equal to or less than PKR. 30,000/ per month.

FEF Scholarship

Frontier Education Foundation (FEF) Scholarship is awarded on need cum merit bases to the KPK and FATA domiciled students.

BEEF Scholarship

Balochistan Education Endowment Found (BEEF) Scholarship is awarded to the Balochistan domiciled students.

Other Scholarships

01. The NCA Endowment Fund Scholarships are awarded to students from all departments on need cum merit basis.

02. Asim Butt Scholarship is awarded to the students of Fine Arts on merit cum need basis.

03. Fazal Kareem Scholarship is awarded by Fazal Kareem Trust to the student who obtains highest marks in the subject of drawing in the foundation year.

04. Omar Aftab Memorial Trust Scholarship is awarded to students from all departments on need cum merit basis.

05. Aziz Ullah Khan scholarship is awarded to KPK/FATA students from architecture department on need cum merit basis.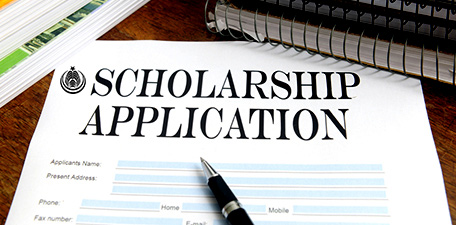 01. Scholarship holders must continue to have a good academic performance to retain the scholarship during their studies.
02. College scholarships are awarded on the undertaking that the holder shall attend the College as a regular student and pursue her/ his studies with diligence. If it should appear at any time that a scholarship holder fails to make satisfactory progress or has been irregular in conduct or in attendance she/ he shall forfeit the privilege of scholarship.
03. No student shall be permitted to hold two or more scholarships at the same time. A scholarship holder, however is free to compete for awards and prizes.
04. The scholarship shall lapse if it is not taken up by the last date of disbursement as may be notified by the College.
05. All scholarship applicants are required to fill up a form to establish financial need of the student.
06. Students who have secured admission on Self- support/Self finance programs are ineligible to apply for scholarship.
07. If social probation is imposed on a scholarship awardee, his/her scholarship will be withdrawn.
08. Strict disciplinary action will be taken against awardee including expulsion from the institution for providing false information to the institution to gain financial benefit under the scholarship program.